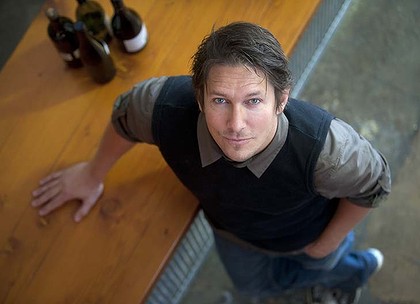 Since the supply of business graduates in the United States has continued to grow, many graduate students are seeking unique MBAs to gain a competitive advantage, enter specialized in-demand professional industries, and have a greater chance at leadership in their chosen niche.
With universities now conferring 74% more business degrees than one decade ago, America is experiencing a glut of MBA graduates with traditional specializations in finance, marketing, accounting, and management. Luckily, the following are four accredited and nationally recognized business schools that are thinking outside the box to offer unique MBAs with refreshing curriculum topics to build the specialized skills employers are seeking.
Online MBA in Music Business
In partnership with Southern New Hampshire University, the Online MBA in Music Business at the Berklee College of Music is renowned for being the nation's first fully online graduate business degree to build knowledge specific to the music industry. With courses in music business structures, music marketing, music business finance, and music business leadership, the program provides the business background needed to help students forward the evolution of today's innovative music business. In a 39-credit format, the program can be completed from anywhere in the world with a world-class music education from Berklee.
MBA in American Indian Entrepreneurship
Since being established in 2001 with the aid of the Johnson Scholarship Foundation, the MBA in American Indian Entrepreneurship (MBA/AIE) program at Gonzaga University has remained the only program of its kind to specifically prepare leaders to effectively manage sustainable business on American Indian reservations. With full AACSB accreditation and a strong commitment to social justice, the program has already provided 51 alumni with the skills needed to be a positive influence on their tribes. All applicants must have enrolled membership in a federally recognized American Indian or Alaska Native tribe for admissions.
Executive MBA in Wine Business
As the demand for wine business professionals continues to grow faster than grape vines, Sonoma State University has taken the initiative of creating the first-ever Executive MBA in Wine Business. Focused exclusively on the business aspects of the wine industry, the EMBA program accommodates the needs of professionals and winery owners in the North Bay economy in a convenient 18-month format of weekend classes. In addition, the cohort-based program also offers a unique team-sail experience to build teamwork skills and a two-week international trip to study at some of the world's most famous wineries.
MBA in Aviation Management
Within a school with an international reputation for turning out airmen and astronauts, the MBA in Aviation Management is the first-ever program that seeks to expand graduate students' knowledge about the business side of aviation at Embry-Riddle Aeronautical University. Offered on-campus in Daytona Beach and online from around the world, the Aviation MBA is focused on providing the strong foundations for success in the global aviation business arena. In the 30-credit program, students will take finance classes on purchasing aircraft, management courses for overseeing airline operations, and marketing classes to explore advertising in airport terminals with hands-on experience in the Total Airspace and Airport Modeler (TAAM).
While being an effective leader is the most essential trait for business executives to possess, there are unique programs leading to an MBA that can provide unusual ways for you to hone your skills in a specific manner to become a successful leader in your chosen niche. In order to stand out from the crowd in the competitive business marketplace, consider attending one of these unique MBAs that offer a fresh and innovative approach to graduate business education.
See also: Top 20 Most Innovative MBA Programs, Ranked by Acceptance Rate