Growth of iPad apps for business professionals remains quite strong, driven largely by the iPad's ability to digitize and streamline the vast majority of office tasks and pare them down into a single, portable device. Businesses of all sizes can benefit from robust, cloud-based file management, dictation services, productivity applications, and much more. When embracing an iPad apps for business uses, consider the ten most useful apps for a wide variety of typical business functions.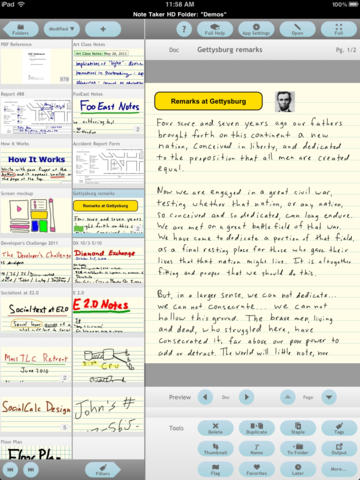 In most businesses, sitting in on a meeting means taking thorough notes and recalling everything that was said. Doing this with a pen and paper can be exceedingly laborious, while lugging a laptop into the conference room can often seem like overkill. The iPad helps to solve these problems, and it does so with the help of Note Taker HD. The application allows for ongoing typing, doodling, and handwritten notes that can be effortlessly translated into print. There's no better way to create portable, easily legible notes throughout the day.
_________________________________
Billable hours are big business for attorneys, accountants, and other professionals. The OfficeTime application tracks working hours and has the ability to categorize them according to their purpose, client, or other descriptors. It makes the process of billing, charging, and accounting for work much easier in most settings.
_________________________________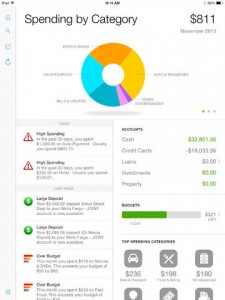 Business expenses are easier to track with Mint.com Personal Finance, which allows for easy entry of financial data on the iPad and then syncs that data across both the Mint.com website and the company's other applications. Business users will be able to access their financials in the cloud at any time, making it easier to stay on budget and make a healthy profit.
_________________________________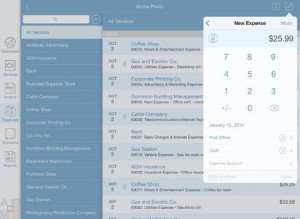 Kashoo Accounting does a good job of bringing expense tracking to the "average" business user. Gone are the complex macros and spreadsheet proficiency requirements. Instead, the system uses a combination of data entry, charts, and graphs to make expense tracking and corporate accounting a bit easier, as well as more mobile.
_________________________________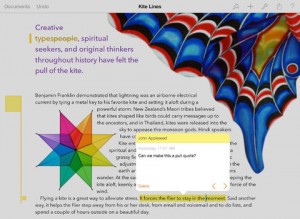 Apple's official word processing application is available for iPad, iPhone, iPod Touch, and all of the company's laptop and desktop computers. As an added bonus, Pages syncs all created documents to iCloud and makes them readily available on any device logged in to the service with the same username. This also applies to the iPad versions of Numbers, for spreadsheets, and Keynote, a Microsoft PowerPoint competitor.
_________________________________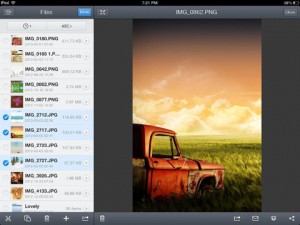 Mercury Browser offers advertisement blocking, plugin functionality, and a highly secure mode of browsing the Internet that's far more compatible with company security policies. The browser is cross-platform, and available on all of Apple's mobile devices. Its iPad variant is exceedingly intuitive to use and every bit as fast as Safari.
_________________________________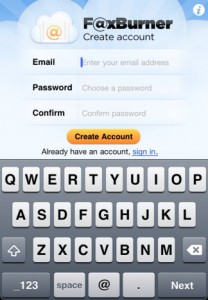 The FaxBurner application for iPad allows users to create, transmit, and receive faxes without the bulk of a traditional fax machine. Using toll-free fax numbers that are valid for 24 hours, the application saves time, money, and space, which is invaluable in today's office climate.
_________________________________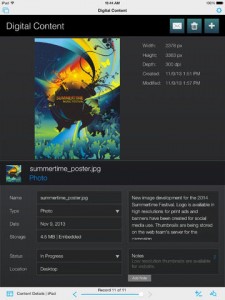 The days of paper client files are over, thanks in large part to the iPad and similar tablets. FileMaker Go is the application to choose when opting for electronic client files , with the ability to make logs of client contact, add digital signatures, and remotely update contact information with cloud-based tools.
_________________________________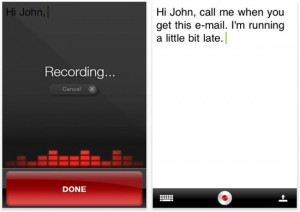 Dragon Dictation is the single best dictation application for iOS, even though it doesn't have a native iPad interface. Its iPhone version does stretch to fill the screen, however, allowing business professionals to use dictation and then save their work, send it to an email address, or upload it to one of several cloud storage services.
_________________________________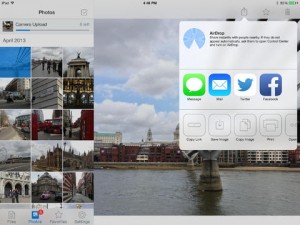 No other application comes close to Dropbox for syncing all kinds of files in the cloud. With the ability to keep both private and public stores of images, documents, and more, and applications for virtually all major operating systems, Dropbox is a ubiquitous way to stay in sync in the office, at home, and in between.
Though the iPad's large selection of games might be its biggest draw among consumers, its business applications are the single best reason for business owners and office workers to adopt the device. With a slew of excellent iPad apps for business, work will be quicker, easier, and a bit more enjoyable going forward.