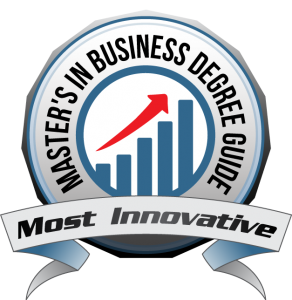 As the increasingly global business marketplace continues to experience seismic shifts caused by technological advancements, cultural diversity, and financial crises, it is becoming more important than ever before for business leaders to pursue a degree from an innovative MBA program.
Although standard concentrations in finance, accounting, and general management were once adored, many contend that traditional MBAs are no longer adequately preparing graduates with the specific skills that today's companies are looking for in their business leaders. Instead, organizations are seeking out graduates who are ethical problem solvers, team players, and socially responsible managers for leading in more diverse business environments.
In order to address the changing climate of the business world, innovative MBA programs have been established at many of the world's leading institutions (and even at universities that are not household names) to focus more on the thematic elements of information technology, ethics, globalization, social responsibility, sustainability, creative problem solving, and emerging markets. With the rising trend towards distance learning and MOOCs, some innovative online MBAs are also offered to provide a flexible format for busy working business executives who seek to further their education without disrupting their career obligations.
If you are looking for MBA or executive business education programs that foster the transition of great ideas into successful enterprises, we have compiled our list of 20 prominent innovative MBA programs that have an explicit emphasis on innovation for the future.
Ranking Methodology
In making our selections for the most innovative MBA programs, we zeroed in on the programs that have strong offerings in one of the following areas, which are generally considered to be key trending areas in the field: Ethics, Globalization, Online/MOOC offerings, Diversity, and Social Enterprise. Entrepreneurship and creativity are also important indicators of an innovative MBA program, and our findings reveal the best MBA programs producing tomorrow's entrepreneurs and creative problem solvers.
Resource: Are You an Entrepreneur? [Infographic]
After narrowing the list to the 20 we deemed to be most innovative, we researched the acceptance rates at each of the schools featuring innovative MBA programs nationwide and ranked them lowest to highest. Acceptance rates as high as 95% mean that even the most innovative programs can be available to a wide range of individuals.
Where available, we also mentioned the average salary increase for graduates and the in-state tuition rates to assist in your quest for finding the innovative MBA that meets your needs.
Ranking the 20 Most Accessible Innovative MBA Programs
20. Stanford University: Stanford, CA
Graduate School of Business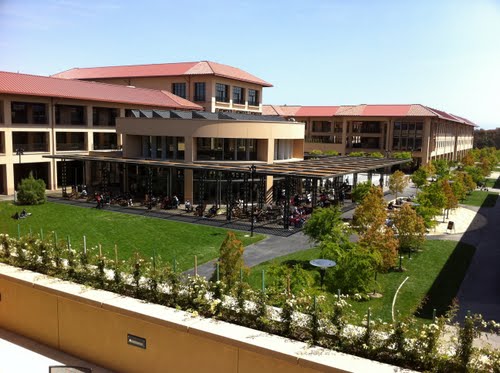 MBA Program
As an internationally recognized research university built through the pioneering spirit of Leland and Jane Stanford, Stanford University is based in one of the world's most dynamic centers for innovation in the Silicon Valley. Within the Graduate School of Business, the MBA Program offers a dynamic curriculum with the most cutting-edge management approaches centered on globalization, social innovation, and ethics. In fact, all MBA students are required to participate in a Global Management Immersion Experience (GMIX) to have unprecedented access to projects with business leaders around the world. Students can also choose to participate in the Stanford Ignite program to commercialize their business ideas in Bangalore, Beijing, or Paris.
Acceptance Rate: 7%
In-State Tuition: $42,690
Average Salary Increase of Graduates: 100%
__________________________________________________________
19. Massachusetts Institute of Technology: Cambridge, MA
Sloan School of Management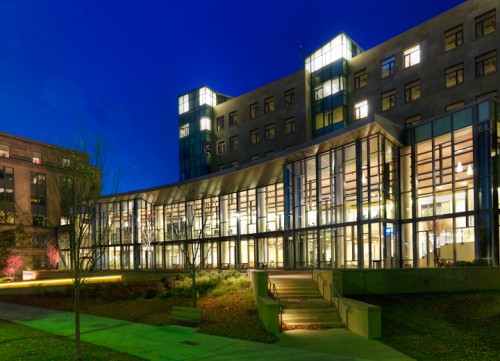 MBA Program
Renowned for ranking first in information technology and innovation leadership among business school worldwide, the Sloan School of Management at MIT conducts cutting-edge research and provides high-quality management education to top students from over 60 countries. With an overall focus on entrepreneurship, globalization, and sustainability, the MBA Program provides an intensive two-year fully customizable curriculum within a cross-campus environment for action learning. Outside the classroom, all MBA students are required to work one or two days per week in the Entrepreneurship Lab (E-Lab) on collaborative teams with local high-tech startup companies to tackle critical business issues with hands-on learning projects.
Acceptance Rate: 13%
In-State Tuition: $43,210
Average Salary Increase of Graduates: 101%
__________________________________________________________
18. Harvard University: Boston, MA
Harvard Business School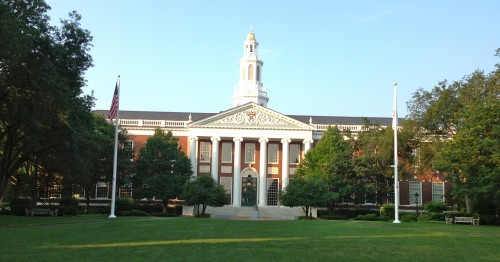 MBA Program
Consistently ranked as the foremost business school in the nation by the U.S. News and World Report, the Harvard Business School is well-known for outlining several key initiatives for environmental sustainability, globalization, leadership, social enterprise, and online learning through HBX. Since being recently overhauled, the MBA Program has introduced an innovative three-module Field Immersion Experience for Leadership Development (FIELD), which enables first-year graduate students to travel to a developing country and work with a company to launch a new business in just 15 weeks. With an emphasis on "translating knowing into doing," the MBA enables students to work with leaders of social enterprise-related research at global centers throughout Buenos Aires, Hong Kong, Paris, Mumbai, and Tokyo.
Acceptance Rate: 13%
In-State Tuition: $38,888
Average Salary Increase of Graduates: 113%
__________________________________________________________
17. University of Pennsylvania: Philadelphia, PA
The Wharton School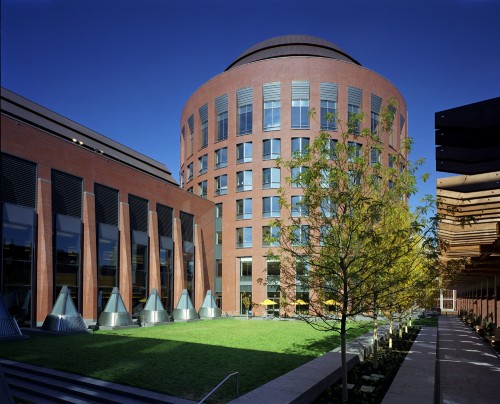 MBA Program
Within one of the most prestigious universities in the Ivy League, the Wharton School provides students with access to the largest business school network worldwide with more than 92,000 alumni shaping business practice in 150 countries. Featuring a rigorous flexible core and 18 areas for specialization, the MBA program has a strong emphasis on cultural diversity, with over one-third of each class comprised of international students. In order to gain global consulting experience, students may participate in a Global Consulting Practicum (GCP) with partner schools in Chile, China, India, Peru, Spain, and more. Wharton is also home to the nation's first dual degree for earning an MBA with a Master of Arts (M.A.) in International Studies concurrently in the innovative Lauder Program.
Acceptance Rate: 14%
In-State Tuition: $28,768
Average Salary Increase of Graduates: 99%
__________________________________________________________
16. University of California, Berkeley: Berkeley, CA
Haas School of Business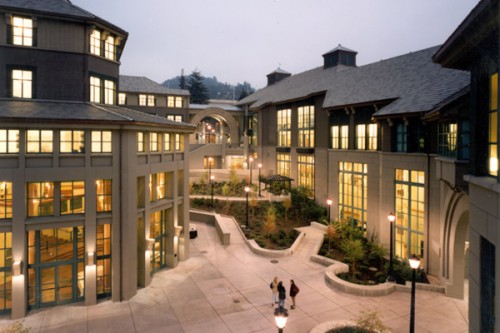 Full-Time MBA Program
By leveraging the innovative energy present in the thriving business ecosystem of the San Francisco Bay Area, the Haas School of Business opens doors to career success with a focus on the global aspects of management. With the Berkeley Innovative Leader Development (BILD) approach, the Full-Time MBA program provides graduate students with the chance to focus in many innovative areas of emphasis, including Corporate Social Responsibility, Energy and Clean Technology, Entrepreneurship, and Global Management. All MBA students are also required to take an applied innovation course, which provides ample opportunities to practice solving real-world business problems at major global consulting firms.
Acceptance Rate: 14%
In-State Tuition: $11,220
Average Salary Increase of Graduates: 91%
__________________________________________________________
15. Northwestern University: Evanston, IL
Kellogg School of Management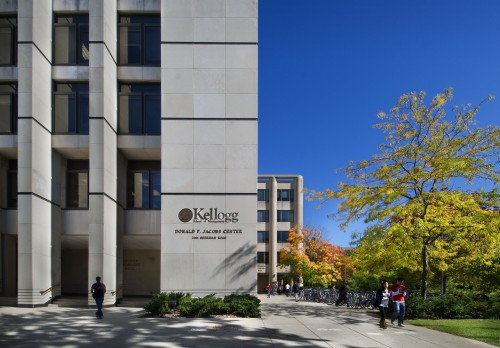 MBA Programs
Based in Evanston within just 12 miles from the heart of Chicago's bustling financial district, the Kellogg School of Management is part of a truly global community with executive partner schools in Hong Kong, Tel Aviv, Toronto, and Beijing. Graduate students have the option to pursue the Full-Time MBA, Part-Time MBA, or Executive MBA programs with a global focus on cultural diversity. With learning stretching far beyond the classroom walls, around 85% of all MBA students participate in travel abroad projects through the innovative Kellogg Worldwide Experiences and Service Trips (KWEST). For students seeking a dual degree focused on business, design innovation, and technology, there is also the chance to pursue the MBA with a Master of Science in Design Innovation (MDI) concurrently.
Acceptance Rate: 20%
In-State Tuition: $45,120
Average Salary Increase of Graduates: 94%
__________________________________________________________
14. Cornell University: Ithaca, NY
Samuel Curtis Johnson Graduate School of Management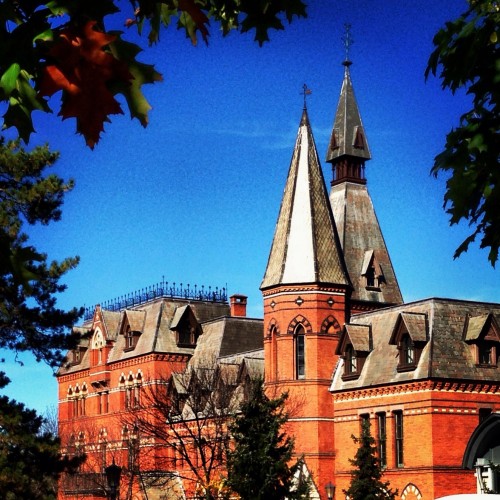 Cornell Executive MBA in Metro NY
Since being founded in 1865 by Ezra Cornell for all individuals regardless of race or gender, Cornell University has grown into a major American private research institution in the Ivy League with an ongoing commitment to diversity. Within the Johnson Graduate School of Management, students have the unique opportunity to pursue the Cornell Executive MBA program within just 12 miles from downtown New York City in Palisades. As a 22-month retreat style program with courses offered only on weekends, students engage on team-based projects with the most diverse group of classmates. In the second year, students also participate in an Innovation and New Venture Creation Project to practice entrepreneurship in today's evolving business environment.
Acceptance Rate: 21%
In-State Tuition: $29,500
Average Salary Increase of Graduates: 103%
__________________________________________________________
13. New York University: New York, NY
Leonard N. Stern School of Business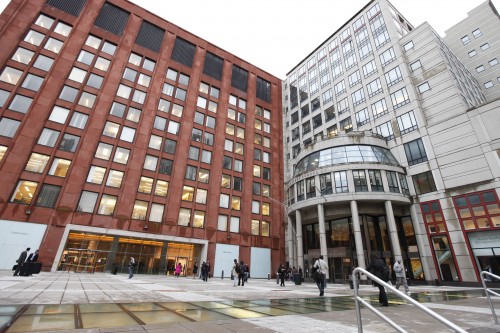 Full-Time MBA
Situated at the intersection of world business and policy with the energy of the global hub of downtown Manhattan, the Stern School of Business is one of the world's top business institutions according to the Wall Street Journal. Students within the Full-Time MBA program benefit from a wide range of specializations, including Entrepreneurship and Innovation, Global Business, Leadership and Change Management, and Social Innovation and Impact. With a dedication to diversity and a reputation for being on the forefront of equal rights, the MBA program also offers a unique professional club called Outclass, which is focused on providing workshops, corporate dinners, recruiting events, and networking parties for LGBT students.
Acceptance Rate: 23%
In-State Tuition: $35,856
Average Salary Increase of Graduates: 97%
__________________________________________________________
12. University of Virginia: Charlottesville, VA
Darden School of Business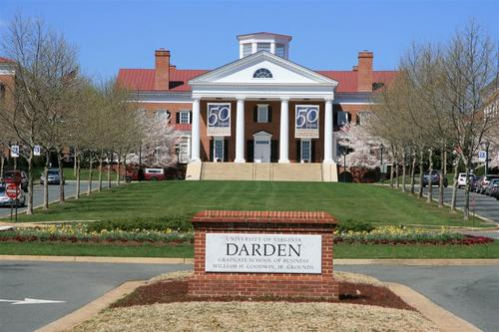 MBA for Executives
Consistently ranked in the top 10 by both the prestigious Princeton Review and the Financial Times, the Darden School of Business offers an MBA for Executives program that allows experienced business professionals to further their education while working full-time. As a pioneer in online learning, the EMBA program is completed online from the comfort of home with just one weekend on-campus residency each month. In order to develop a greater appreciation for issues of diversity, Darden's chapter of Graduate Women in Business (GWIB) hosts Wednesday 10 events to provide the opportunity for female students to have real conversations about how to even the playing field and become more confident businesswomen in a strong professional network.
Acceptance Rate: 25%
In-State Tuition: $13,818
Average Salary Increase of Graduates: 104%
__________________________________________________________
11. Kennesaw State University: Kennesaw, GA
Michael J. Coles College of Business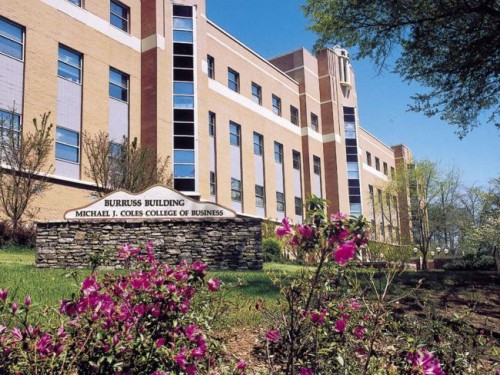 Executive MBA Program
Among the top 1.1% of business schools worldwide that maintain accreditation in both business and accounting by the AACSB International, the Coles College of Business is acclaimed for having one of the top 25 graduate business programs in the nation by Businessweek magazine. With a customizable curriculum taught from a CEO's point of view, the Executive MBA program is designed to enhance professionals' strategic leadership capabilities through cutting-edge executive coaching. In addition to offering an optimal accelerated format with just one weekend class per month, the EMBA culminates in a nine-day business consulting residency in South America, working with a global team on real-time projects. Executive MBA students can also participate in a virtual business project over four months with the largest business institutions of Eastern Europe in Bucharest, Romania.
Acceptance Rate: 27%
In-State Tuition: $6,386
__________________________________________________________
10. University of Notre Dame: Notre Dame, IN
Mendoza College of Business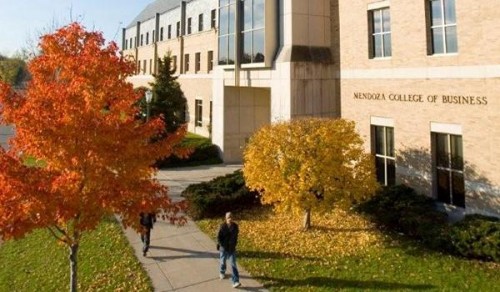 The Notre Dame MBA
Not only has the Mendoza College of Business been ranked as the 20th best business school in the nation by Bloomberg Businessweek magazine, but the Notre Dame MBA program has also earned the #1 ranking for ethics. Focused on a values-based approach to business, the accredited MBA program offers one-year and two-year tracks for graduate students seeking an advanced business education with a fundamental emphasis on corporate ethics and social responsibility. Through the college's Center for Social Concerns, MBA students are encouraged to participate in service learning opportunities with local business partners to develop the critical thinking skills needed to impact social change. Students can also complete an eight-week summer internship through the Gigot Center for Entrepreneurial Studies in locations across Kenya, Cambodia, Haiti, Egypt, and South America.
Acceptance Rate: 34%
In-State Tuition: $43,980
__________________________________________________________
9. University of Michigan: Ann Arbor, MI
Frederick A. and Barbara M. Erb Institute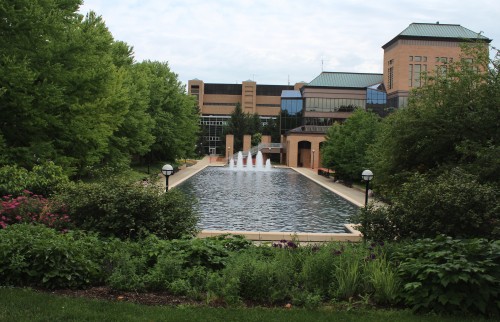 MBA/MS Program
With the mission of "creating a sustainable world through the power of business," the Frederick A. and Barbara M. Erb Institute is ranked #1 worldwide for providing an MBA program with relevant coursework on environmental sustainability by Beyond Grey Pinstripes. Through a partnership between the Ross School of Business and the School of Natural Resources and Environment (SNRE), students can pursue a three-year dual degree program to receive an MBA and M.S. in Sustainable Systems or Environmental Policy and Planning. From participating in Energy Club to completing a seven-month intensive Multidisciplinary Action Project (MAP), students are specifically prepared for management consulting roles in solving complex environmental issues for sustainability.
Acceptance Rate: 34%
In-State Tuition: $19,598
Average Salary Increase of Graduates: 107%
__________________________________________________________
8. University of Texas – Dallas: Dallas, TX
Naveen Jindal School of Management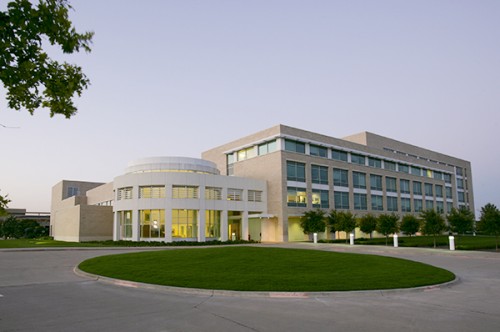 Professional MBA Online Program
Since first being established in 1975, the Naveen Jindal School of Management has grown to become the largest school in the University of Texas – Dallas with national recognition for an innovative curriculum and world-class faculty. Ranked in the 3rd spot for "Most Financial Value at Graduation" by the U.S. News and World Report, the Professional MBA Online Program provides access to the same award-winning core in a fully online format from anywhere in the world with an Internet connection. Along with being one of the few PMBA programs in the nation to require no on-campus trips, the curriculum in this affordable MBA offers an in-demand concentration in Innovation and Entrepreneurship. Students can also participate in customizable faculty-led Foreign Study Programs (FSP) to better enhance their global awareness for international business.
Acceptance Rate: 43%
In-State Tuition: $11,940
__________________________________________________________
7. Loyola University Chicago: Chicago, IL
Quinlan School of Business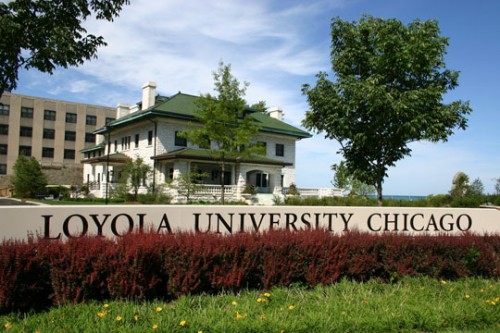 Intercontinental MBA
With a superior reputation for educating responsible business leaders who can strengthen our global society in private, government, or non-profit sectors, the Quinlan School of Business is founded in the Jesuit values for diversity, ethics, justice, leadership, and sustainability. As a rigorous one-year full-time program that combines online study with residency requirements on four different continents, the Intercontinental MBA program is designed to sharpen students' expertise in emerging markets and social enterprise with a distinctive emphasis on globalization. In an immersive cohort-based setting that incorporates 100 days of travel, the IMBA program provides a built-in global network of thought leaders worldwide, from Istanbul and Dubai to Beijing and New York City.
Acceptance Rate: 52%
In-State Tuition: $16,740
__________________________________________________________
6. George Washington University: Washington, DC
School of Business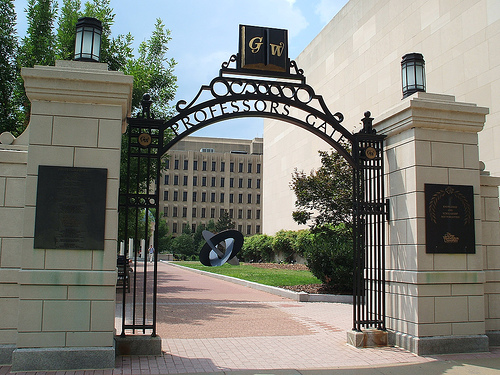 MBA Programs
Embedded in the heart of our nation's capital for extraordinary opportunities to become involved in current national and international business debates, George Washington University's School of Business is renowned for being a pioneer on the forefront for ethical leadership, globalization, social responsibility, and sustainability. Within a culturally diverse community, graduate students can pursue the Global MBA, Professional MBA, Accelerated MBA, World Executive MBA, Online MBA, or Healthcare MBA programs. As a particularly innovative program, the Global MBA provides the opportunity for all first-year graduate students to participate in a Consulting Abroad Project (CAP) to spend two weeks in a client country and work directly with international clients.
Acceptance Rate: 56%
In-State Tuition: $25,920
Average Salary Increase of Graduates: 83%
__________________________________________________________
5. Case Western University: Cleveland, OH
Weatherhead School of Management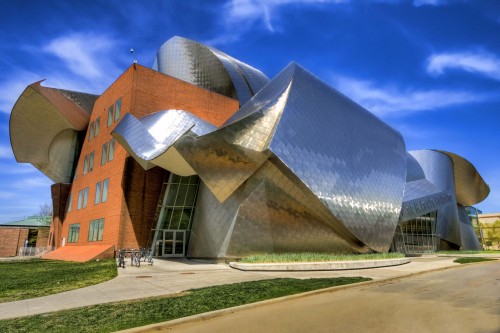 MBA Degree Programs
As home to the nation's first Design and Innovation Department housed within a management school, the Weatherhead School of Management is internationally recognized for producing outstanding business leaders who innovate through university initiatives, including ThinkBox and Blackstone Launchpad. Graduate students have the option to pursue a Full-Time MBA, Part-Time MBA, Executive MBA, or Global MBA with additional experiences at a partnering school in China or India. Regardless of degree track, all graduate students at Case Western University are encouraged to take the MBA Practicum in Sustainable Value and Social Entrepreneurship, which has been named as one of the nation's top ten most innovative business school courses by Forbes magazine.
Acceptance Rate: 57%
In-State Tuition: $38,588
__________________________________________________________
4. Thunderbird School of Global Management: Glendale, AZ
Division of Graduate Studies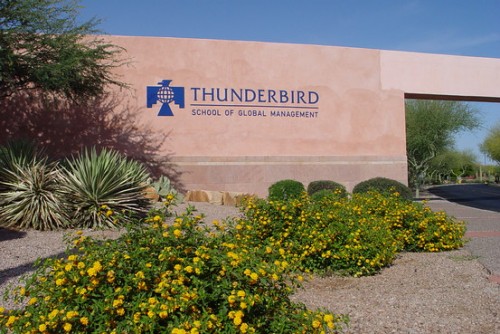 Global MBA Online
Not only has the Thunderbird School of Global Management been ranked as the #1 best school of international business by the U.S. News and World Report, but it has also been recognized for having one of the top five distance learning MBA programs in the world by the Economist. Through an innovative distance learning format designed for busy working professionals with interactive collaborations, the Global MBA Online Program features a multicultural environment in which students work across time zones with diverse cohorts. Since the program has a unique focus on cross-cultural communications in a global political economy, the curriculum involves two intensive one-week international seminars in Asia, Africa, Europe, or Latin America.
Acceptance Rate: 63%
In-State Tuition: $66,774
__________________________________________________________
3. Monterey Institute of International Studies: Monterey, CA
Graduate School of Middlebury College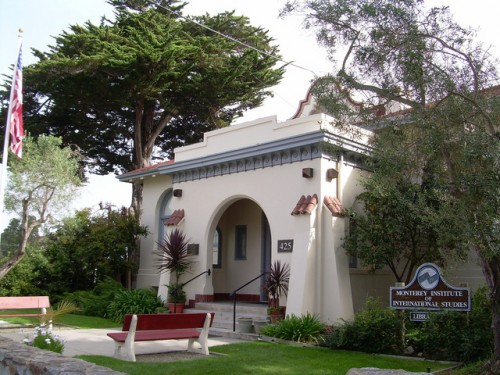 Fisher MBA in International Management
Located on California's beautiful central coast in one of the top 10 U.S. travel destinations, the Monterey Institute of International Studies is strongly committed to preparing innovative leaders for today's cross-cultural diverse business environments on a global level. Available with flexible one-year advanced entry and two-year program tracks, the Fisher MBA in International Management program develops skills needed to succeed in today's evolving global social enterprise markets. With a 7:1 student-to-faculty ratio in the thriving Silicon Valley, the MBA offers a customizable curriculum with innovative specializations in International Marketing, International Sustainable Business, Entrepreneurship, International Finance, and Localization Management.
Acceptance Rate: 77%
In-State Tuition: $34,970
__________________________________________________________
2. California College of the Arts: San Francisco, CA
Graduate Department of Design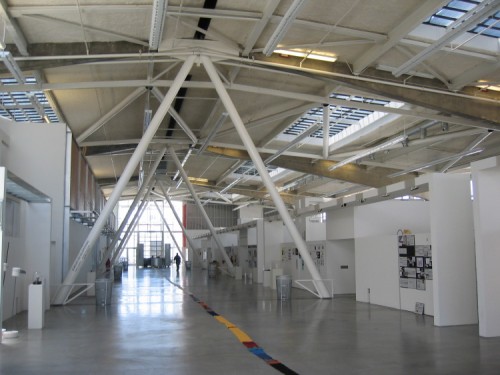 Design MBA Programs
As a distinguished leader in graduate-level education in a highly creative environment, the California College of the Arts is situated in the San Francisco Bay Area as an international hub for technology, innovation, and progressive thinking. Graduate students have the option to focus on different aspects of innovation by pursuing an MBA in Design Strategy, MBA in Public Policy Design, or MBA in Strategic Foresight. Each of the two-year intensive programs integrates elements of design with experiential learning, sustainability, systems thinking, and leadership strategies. In addition to the programs' unique hands-on project-based curriculum, students receive the opportunity to become involved in the region's entrepreneurial spirit through internships with industry-leading companies.
Acceptance Rate: 78%
In-State Tuition: $41,670
__________________________________________________________
1. Antioch University New England: Keene, NH
School of Management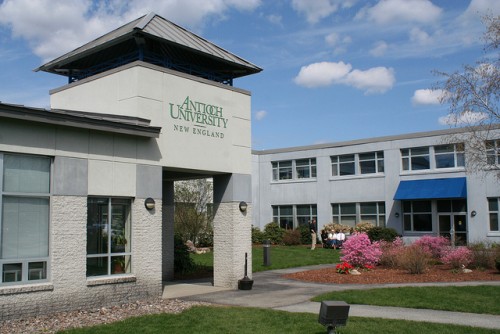 MBA in Sustainability
Within a dynamic innovative private institution dedicated to practice-oriented graduate education, the AUNE School of Management takes the top spot on our most innovative MBA programs with its MBA in Sustainability. Now offered in a more accessible hybrid design that allows student interaction through on-campus and online learning, the 36-credit MBA in Sustainability program is specifically focused on producing socially conscious business leaders who can make organizations more sustainable in today's changing global environments. In the cohort-based program, students fine-tune their skills through experiential learning opportunities, such as field studies, study abroad trips, consulting projects, and business practicum. Since social, ecological, and economic justice matter most, the MBA program is based on a strong code of ethics to reflect the values needed for healthy communities to grow. As one of the most accessible programs available in the United States, the MBA in Sustainability has a 95% acceptance rate.
Acceptance Rate: 95%
In-State Tuition: $26,250
__________________________________________________________
Honorable Mention: Massachusetts College of Art and Design: Boston, MA
School of Professional and Continuing Education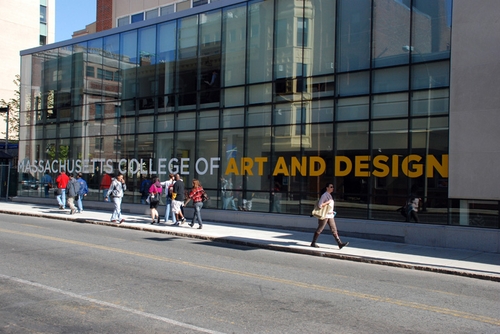 Mini MBA for Artists
While researching the most innovative MBA programs in the U.S., our editors came across the Mini MBA for Artists program at MassArt, and due to its uniqueness, thought it worthy of an honorable mention on our list. Born of a pioneering spirit in 1873 as the country's first independent public institution devoted to art and design, the Massachusetts College of Art and Design is home to more than 2,400 students in the thriving downtown hub of the largest city in New England. Due to the university's commitment to creativity, the School of Professional and Continuing Education has created the Mini MBA for Artists program to inspire business leaders who will innovative radically and approach complex challenges creatively. Beyond a condensed introduction to finance, marketing, organizational behavior, and operations management, this cheap MBA focuses on the innovative design research needed for the creative process of building a final product.
In-State Tuition: $1,750
Propel Your Career With One of These Innovative MBAs
Overall, these top 20 business schools are internationally recognized for being on the leading edge of academic innovation with highly ranked Master of Business Administration (MBA) programs. In order to ensure that you have the valuable hands-on experiences, global awareness, ethics, values, and technical skills needed to reach your career goals in the 21st century, it is strongly recommended that you consider enrolling in an business graduate degree program on this list that has a proven track record for providing a world-class business education. When you pursue an innovative MBA program, you will be able to realize the highest return on your investment and be well on your way towards a promising career in today's rapidly changing business world.
Additional Resource: Top 20 Affordable Online MBA Programs 2014
SOURCES:
http://www.usnews.com/opinion/blogs/economic-intelligence/2013/11/26/what-business-schools-could-learn-from-oceans-eleven-and-the-hobbit
http://www.businessweek.com/articles/2013-07-03/harvard-begins-mba-curriculum-overhaul
http://www.nopaymba.com/
http://www.usnews.com/education/best-graduate-schools/top-business-schools/articles/2011/11/14/no-art-background-necessary-for-innovation-focused-design-mbas
http://www.businessweek.com/articles/2014-06-03/far-from-a-threat-moocs-could-help-solve-the-b-school-diversity-problem
http://mashable.com/2012/06/17/business-school-trends/
http://www.usnews.com/education/blogs/mba-admissions-strictly-business/2011/09/02/business-school-diversity-comes-in-many-colors
http://global-influences.com/future-scenario/8-mba-key-trends-2020-higher-education-models/
http://coles.kennesaw.edu/centers/innovation-creativity/docs/MBARountableArticle.pdf
http://www.beyondgreypinstripes.org/
http://www.businessweek.com/bschools/blogs/mba_admissions/archives/2012/02/kellogg_overhaul_will_shrink_mba_revise_curriculum.html
http://www.topmba.com/mba-programs/specializations/international-management/globalized-world-international-management-mba