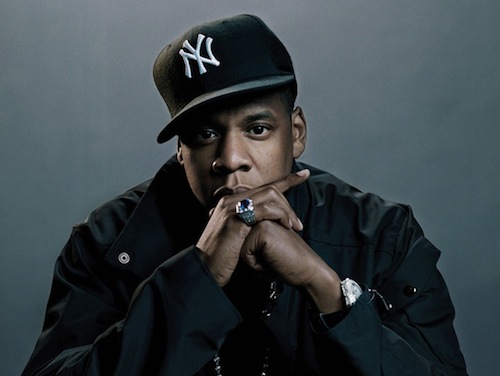 Some artists have transcended the hip-hop world to attain great heights in the world of business, establishing innovative brands and lucrative, million-dollar companies. And while their triumphs have not always been easy, these ten entrepreneurs have successfully delved into various fields, including fashion, music production and sports management. Each one of them has shown an assiduous work ethic and a unique vision, often collaborating with previously established business titans who saw promise in their innovative and opportunistic ideas. What's more, many on our list have gone on to use portions of their massive fortunes – some are worth over $400 million – to give back not only to their own communities, but also to the world at large.
10. Chamillionaire – Hakeem Seriki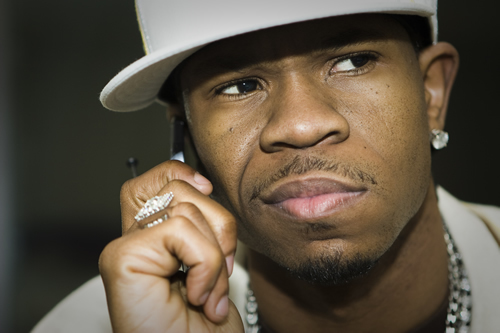 Hakeem Seriki, more popularly known as Chamillionaire, was born in Washington D.C. in 1979. The now Houston-based Grammy-winning rapper-turned-businessman learned how to handle responsibility early on, as he was expected to contribute to his family's finances with various jobs. Chamillionaire's hard-working nature has not only helped him achieve a successful music career, but also inspired various entrepreneurial ventures. In 2003 he delved into the auto industry, investing in Fly Rydes, a company that carries out car customization. "Out here in Texas, that car thing is big," he explained. To focus on his career, Chamillionaire has since allowed business partner Big Ernest to take over running Fly Rydes. In 2004 the rapper went on to found Chamillitary Entertainment, a record label and entertainment company that initially had a distribution deal with Universal Records but which has been flying solo since 2011. Chamillionaire also has his own modeling business, by the name of Masterpiece Mind Frame. He is reportedly worth $15 million.
9. Usher Raymond IV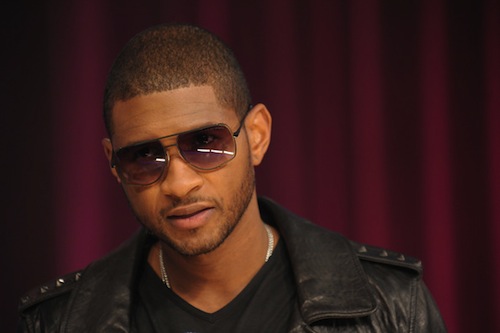 Hip-hop and R&B star, actor and entrepreneur Usher Raymond IV was born in Dallas, Texas in 1978. Together with Scooter Braun, he co-owns The Raymond Braun Media Group record label, which was founded in 2008. Canadian pop sensation Justin Bieber is currently on the company's roster, so perhaps Usher owes a lot of his current financial success to the teen heartthrob. Usher's business ventures have also extended to the sports world. Along with a group of investors, he purchased NBA team the Cleveland Cavaliers for a reported $375 million. And according to Forbes, the team was worth $434 million in 2013, so it augers well as a sound investment. The star has also made time to give back to the community, in 1999 founding New Look, a charity that works to "provide young people with a new look on life through education and real-world experience." In 2006 New Look helped fix up ravaged city blocks in New Orleans following Hurricane Katrina. The star is thought to be worth $110 million.
8. Pharrell Williams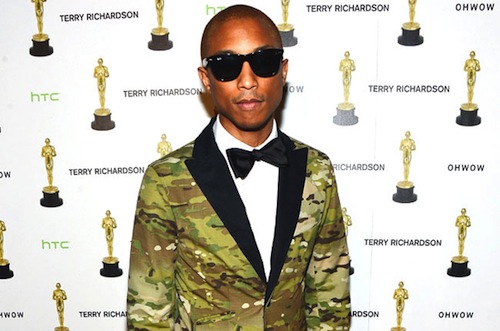 Pharrell Williams was born in 1973 in Virginia Beach, Virginia. Much like his eclectic music, which crosses over from soul and hip-hop to funk and rock, the four-time Grammy-winner's business interests cover a broad spectrum, including jewelry and furniture design. In 2005 Williams partnered with fashion designer and BAPE founder Nigo to create the Billionaire Boys Club and Ice Cream clothing ranges. As of 2011, Billionaire Boys Club boasts fellow hip-hop mogul Jay-Z as a partner. Williams' multi-media company i am OTHER includes both of his fashion lines, a fabric company, and a YouTube channel devoted to fashion, music, the arts and culture. According to the man himself, the channel is "a cultural movement dedicated to thinkers, innovators, and outcasts." The entrepreneur is also an active philanthropist who developed the charity From One Hand to Another to help young people in troubled communities. As of 2013, the charity was working on developing an afterschool center costing $35 million in Williams' hometown. He is estimated to have a net worth of $80 million.
7. Birdman – Bryan Williams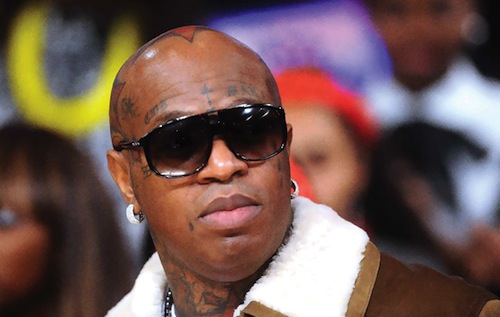 Bryan "Birdman" Williams, also known as Baby, was born in New Orleans, Louisiana in 1969 and gained considerable notoriety as a member of southern rap duo Big Tymers in the late '90s and early 2000s. However, his most prominent endeavor was the 1991 formation of Cash Money Records, which he set up with his brother Ronald "Slim" Williams. "I was hoping it would get us out of the projects and into a positive way of life," said Birdman, explaining the impetus behind the business venture. "And we wanted to help other people get out of this poverty," he added. The label remains a mainstay in the hip-hop world, representing high-profile acts like Drake, Lil Wayne and Nicki Minaj. In 2013 Forbes listed Birdman as the fourth wealthiest hip-hop artist, with a net worth of $150 million.
6. Kanye West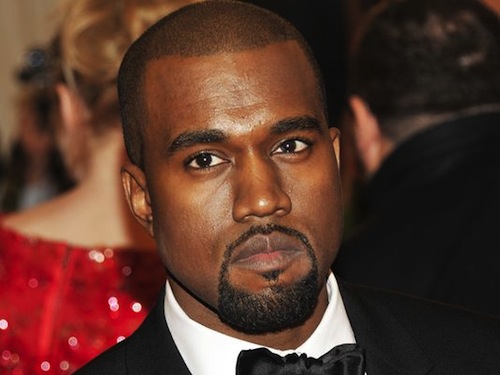 Shortly after the release of his triple-platinum-selling 2004 debut album The College Dropout, Kanye Omari West – born in Atlanta, Georgia in 1977 – teamed up with his label Sony/BMG to start record label Getting Out Our Dreams (GOOD) Music. The label has attracted a bevy of talented artists, including John Legend, Big Sean and Kid Cudi, and its success highlights West's off-stage business skills. However, some of his other ventures have been less successful. In 2007 he planned to establish ten Fatburger franchises in Chicago with his restaurant business KW Foods, but this endeavor failed. And in 2011 West received unfavorable reviews for his women's clothing line DW Kanye West. Still, the hip-hop star has persevered with fashion design, notably designing shoes for Nike, and also finds time to work as a short film director. He has a history of philanthropy, too, starting with the Kanye West Foundation, which he established with his mom in 2003 to combat high school dropout rates and help with illiteracy.
5. Master P – Percy Robert Miller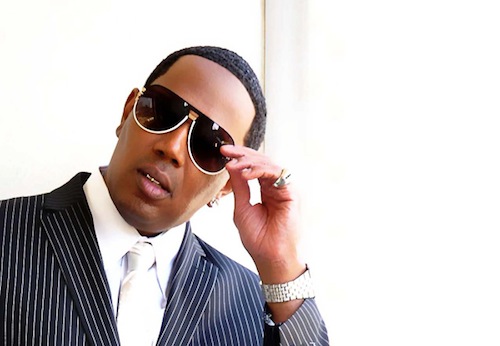 Before he hit it big, southern rap star Percy Robert Miller, more widely known by his Master P pseudonym, was a former college business student who peddled his music tapes from the back of his car and employed shrewd street-marketing methods to boost sales. In 1995 he moved his No Limit Records label from California to New Orleans, Louisiana, where he was born in 1970. Master P soon struck big when in 1996 he signed a distribution deal with Priority Records that went on to earn him millions. Eventually, Master P's business venture grew into No Limit Entertainment, a company reported to have made $110 million in 1998. Unsurprisingly, Forbes ranked the hip-hop mogul, who is currently worth an estimated $350 million, as the tenth highest-paid American entertainer that year. Master P has given back to neighborhoods by way of both his P. Miller Youth Centers and his P. Miller Food Foundation for the Homeless. He also formed the Better Black Television network in 2008.
4. 50 Cent – Curtis James Jackson III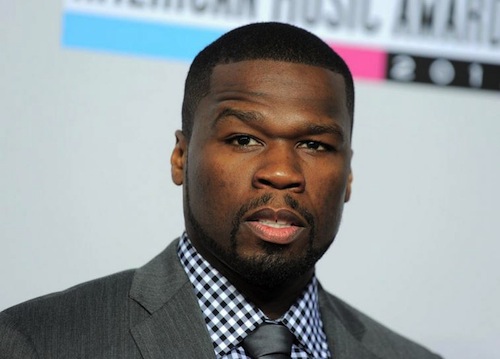 Curtis James Jackson III, more widely known as 50 Cent, was born in Queens, New York in 1975. After the success of his eight-times platinum-selling 2003 debut album Get Rich or Die Tryin', he founded G-Unit Records, the first of many successful business ventures. Besides his music-related endeavors, in 2003 50 Cent formed the G-Unit Clothing Company, initially in partnership with Ecko Unlimited's Marc Ecko. He also teamed up with vitamin water distributor Glacéau, and according to Forbes, his stake bagged him a cool $100 million when the company was sold to Coca-Cola in 2007 in a deal worth $4.1 billion.
The rapper has also been the CEO of audio-device manufacturing company SMS Audio since he founded it in 2011. On top of that, he runs SMS Promotions, a boxing promotion enterprise he formed in 2012 after the demise of his TMT Promotions partnership with boxer Floyd Mayweather, Jr. In 2013 Forbes listed 50 Cent, who is currently worth a reported $260 million, as one of the wealthiest hip-hop artists today. However, despite his accomplishments, he has tasted business failure, including his short-lived G-Unit Films endeavor. Aside from this, he uses his status for philanthropic ventures, having revealed a plan to deliver food to one billion hungry Africans by 2016.
3. Dr. Dre – André Young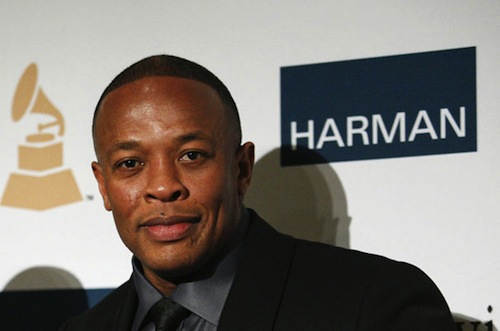 West Coast gangsta rapper and business magnate Dr. Dre – born Andre Romelle Young in Los Angeles in 1965 – has exhibited profound entrepreneurial acumen to complement his impressive music career. In 2006 Dre co-founded Beats Electronics, LLC with Interscope Geffen A&M Records chief Jimmy Iovine. The audio enterprise yielded $350 million by 2011, and in 2013 a stake was sold to the Carlyle Group, bringing its estimated value up to over $1 billion. Before that, in 1991, Dr. Dre co-founded Death Row Records, a once-thriving record label that represented emerging West Coast rappers like Snoop Dogg, Tupac Shakur and even MC Hammer. He is also currently the CEO of Aftermath Entertainment, which he set up in 1996 when he moved on from Death Row. In 2013 Forbes estimated that Dr. Dre was worth approximately $350 million and ranked him third on its list of wealthiest rappers. Also in 2013 it was revealed that Dr. Dre and Jimmy Iovine have also given $70 million to establish an academy for arts, technology and business at the University of Southern California, in the rapper's hometown.
2. Jay Z – Shawn Carter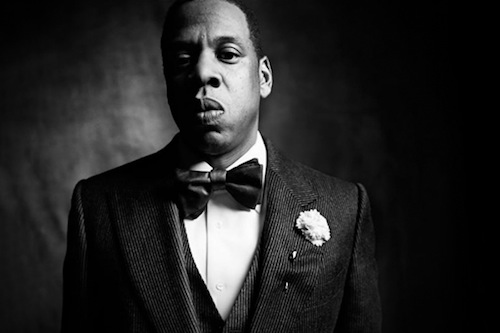 Although he has received multiple Grammy Awards and sold roughly 50 million records, Jay Z's quest for success has led him to build a business empire that now encompasses music, entertainment and clothing. "My brands are an extension of me," said the rapper, who was born Shawn Corey Carter in Brooklyn, New York in 1969.
He co-founded Roc-A-Fella Records in 1995, as he was without a record deal. In 1999, along with Damon Dash, he established the clothing brand Rocawear, which he went on to sell for $204 million. In 2003 he opened the first 40/40 Club sports bar in New York, an undertaking that has gone on to spawn three additional branches. Jay Z's business interests are also imbued with his passion for sports. He is a former co-owner of the NBA's Brooklyn Nets, and in 2013 he set up Roc Nation Sports, a sports management venture established in partnership with Creative Artists Agency. Jay Z has even been certified as an official MLB and NBA agent. The rapper, worth almost $500 million, according to Forbes, was named as the publication's second most wealthy hip-hop artist in 2013. Like a lot of his fellow hip-hop business moguls, Jay-Z often gives back, too, as he used his 2006 world tour to increase awareness about the worldwide water crisis.
1. Diddy – Sean Combs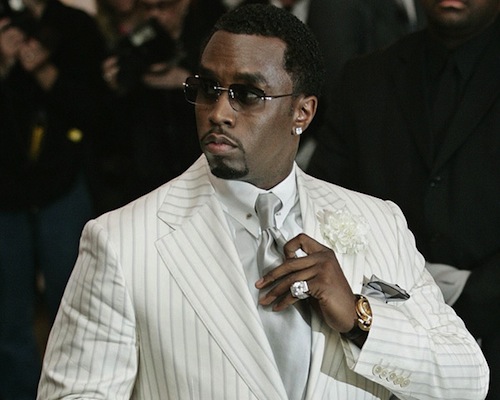 Grammy-winning rapper and producer Sean John Combs, better known as Diddy, P. Diddy and Puff Daddy, displayed a keen entrepreneurial spirit before he achieved fame as a rapper. He was born in Harlem in 1969, and after he dropped out of college in 1989, the failed business student interned and subsequently graduated to talent director at Uptown Records. He gleaned skills that he would use to co-found his own Bad Boy Records in 1993, and the label helped propel the careers of several hip-hop artists, most notably Notorious B.I.G. Combs has also tasted success in the fashion industry, in 1998 founding the Sean John clothing line, a company that attained a revenue of $132 million in 2006. In 2008 he purchased New York-based hip-hop clothing brand Enyce for $20 million. Still, perhaps Diddy's most diverse entrepreneurial venture lies in his half-of-the-profits deal with vodka company Ciroc. He has been valued at $550 million and named as Forbes' top hip-hop earner of 2013, with a staggering $50 million earned during the previous year-long period. However, Diddy also believes in charity: he set up inner-city youth initiative Daddy's House Social Programs in 1995 and, alongside Jay-Z, promised to donate $1 million to those affected by Hurricane Katrina in 2005.