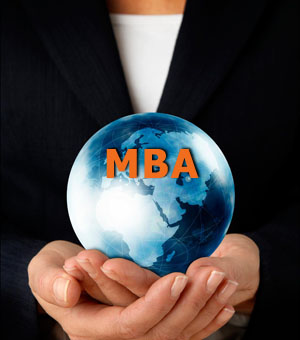 In today's competitive global business marketplace, earning an MBA is nearly a must-have for improving your hiring chances, enhancing network connections, building leadership skills, and fostering innovation. Since the sticker price that comes with this graduate business degree is continuing to rise, it is important for prospective MBA students to choose an accredited program to ensure the highest value in their investment.
One of the leading nationally recognized organizations offering accreditation services to MBA programs in the U.S. is the Accreditation Council for Business Schools and Programs (ACBSP). While elite accreditation by the AACSB International is typically reserved for schools with an emphasis on research, the ACBSP focuses on accrediting business schools that place more importance on teaching and student learning. At this time, there are around 530 ACBSP-accredited business degrees and 220 programs with candidacy status across America.
Choosing an MBA program at a business school that has received ACBSP accreditation is a wise career move for maximizing the value of your education and unlocking a wide range of professional openings that may otherwise be closed. ACBSP-accredited business schools are held to the highest teaching standards, which makes them the preferred source for many employers to discover emerging business professionals with the skill sets for success. In an MBA program accredited by the ACBSP, there are also unique opportunities to participate in three international business honor societies, be placed in student internships, and receive mentoring from executives in the organization's global network.
At Master's in Business Degree Guide, we have researched all of the ACBSP-accredited MBA programs across America and organized them into easy-to-search state listings to help you locate the ideal program match that will translate into leadership career paths in today's diverse business world. All of the following detailed MBA programs have properly received and maintained accreditation by the Accreditation Council for Business Schools and Programs (ACBSP), as well as additional regional or specialty accreditations. Be sure to check back often, as our list grows.
ACBSP Accredited MBA Degree Programs by State